<< Back
Debra Bartkowski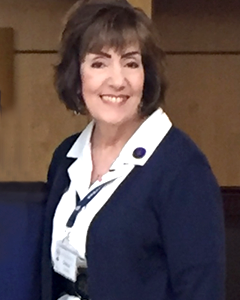 Debra made her commitment to the Hospitalite Notre-Dame de Lourdes on July 3, 2019 in the Notre Dame Service.
Beginning with the North American Volunteers in 2015, Debra has been a member of the Hospitalite de Miami since its inception in 2017. Serving as Service Coordinator of Notre Dame Service as well as Presentation Coordinator throughout the Archdiocese of Miami. Most recently, serving as Pilgrimage Coordinator of the Hospitalite de Miami. Debra is also a member of the Famille Notre-Dame de Lourdes.
An active parishioner of Our Lady of Lourdes Church in Miami, Florida. Debra has made her Consecration to Mary through Jesus, is an Extraordinary Minister of Communion, Lector, and leads the Parish Wedding Coordinator team.
Following the call of our Blessed Mother, Debra is a founding partner of mission Mary Pilgrimages LLC.